Spruce Up Beard Oil
30ML / 600 DROPS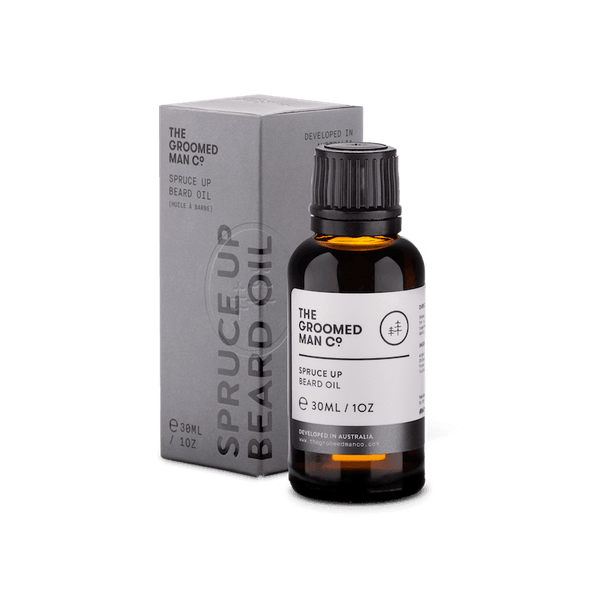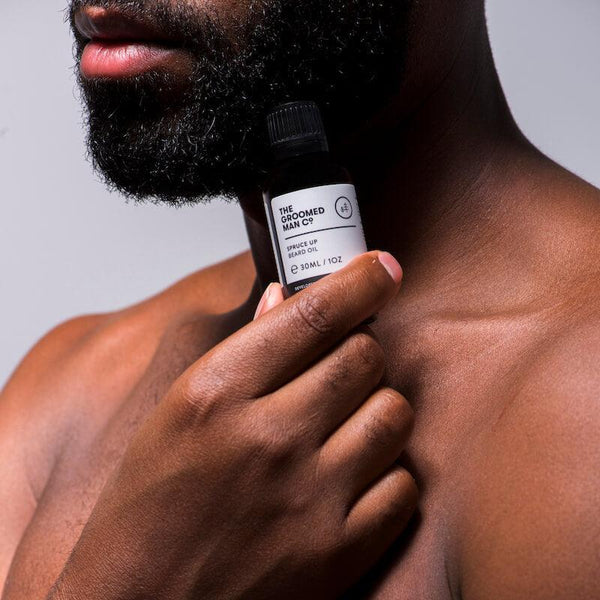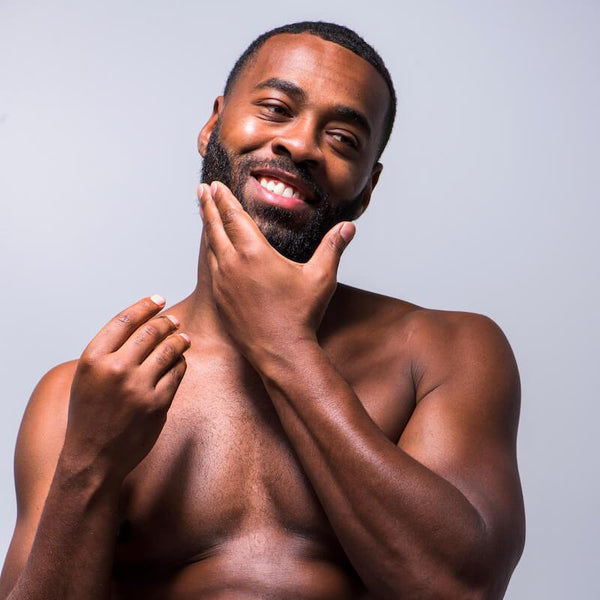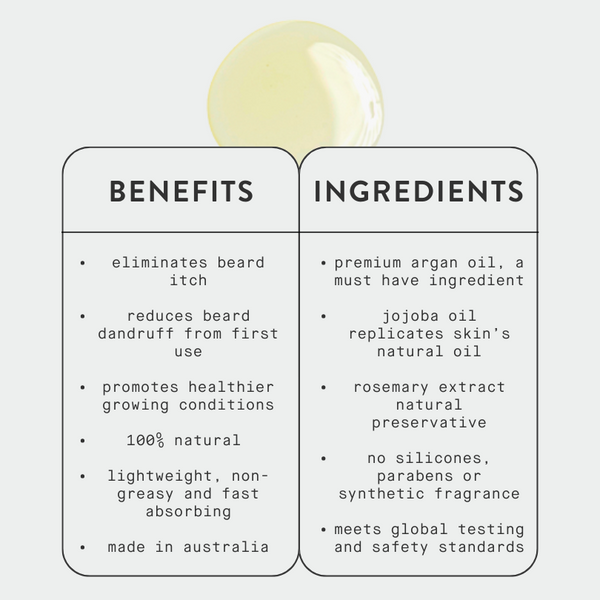 Beard oil fixes dry, itchy and flaky beards. Promotes healthy beard growth!
Black Spruce, Fir Needle, Pine and Australian Sandalwood
Got wood? You need our Spruce Up Beard Oil, inspired by the forests of North America and enriched with Argan, Jojoba and pure essential oils. We muddled notes of spruce, fir needle, pine, rosemary and Australian sandalwood to basically bottle the essence of trees. This thing nourishes your beard, fights dandruff and freshens your car at the same time.
or make 4 interest-free payments of $6.25 AUD fortnightly More info
You can use Spruce Up Beard Oil on your hair, skin, feet, eyebrows, whatever. It's an all-round hair and body oil. Just take a few drops, rub them into your hands, and work the oil gently through your beard. Your bathroom should now smell like Yosemite National Park.
What does beard oil do?
Beard oil is a grooming product that is used to moisturise and condition the skin and hair of the beard. It helps to hydrate the skin and hair, which can reduce itching and flaking and make the beard look and feel softer, stronger, and more manageable. Beard oil can also help to nourish and promote healthy growth of the beard, by providing the hair with natural oils and other beneficial ingredients. Additionally, beard oil can also help to tame frizzy hair and flyaways, which can give a beard a more polished and well-groomed appearance. It can also be used to add a subtle shine to the hair.
Spruce Up Beard Oil: Argania Spinosa (Argan) oil, Simmondsia Chinensis (Jojoba) oil, Prunus Dulcis (Sweet Almond) oil, Abies Sibirica (Fir Needle) oil, Picea Mariana (Spruce) oil, Pinus Sylvestris (Pine) oil, Santalum Spicatum (Australian Sandalwood) oil, Rosmarinus Officinalis (Rosemary) extract.
Try a few drops on your face, before you go to sleep. It'll nourish and protect your skin.
Less is more with beard oil. Two or three drops is all you need.
Spruce Up Beard Oil is vegan-friendly. It was tested on human beards.
key ingredients
JOJOBA OIL
Jojoba Beard Oil does so many good things for your beard and skin. It's a natural humectant, which means it prevents infections, locks in moisture and helps fight acne. It's antibacterial and antimicrobial. And it's loaded with antioxidants like Vitamin E, to keep hair looking soft and healthy.
ARGAN OIL
Argan Beard Oil is known in the hair care industry as 'liquid gold'. It's made from the kernels of the Moroccan Argan tree, and contains fatty acids like oleic and linoleic acid. This is the stuff that nourishes your beard and locks in moisture. It's great for dry and flaky skin, too.
ESSENTIAL OILS
Spruce Beard Oil uses pure botanical essential oils, grown and sourced in Australia. For this blend, we mixed spruce, fir needle, pine, rosemary and Australian sandalwood beard oil. The result is earthy and dark, complex and sophisticated. Basically lumberjack cologne (pine scented beard oil).
SMELLS LIKE ADVENTURE.
Absorbs easily into your beard without any oily residue.

Strengthens the hair and prevents flakes, split ends and dandruff

Made from sustainably sourced, all-natural ingredients, so it's great for sensitive skin.
or make 4 interest-free payments of $6.25 AUD fortnightly More info